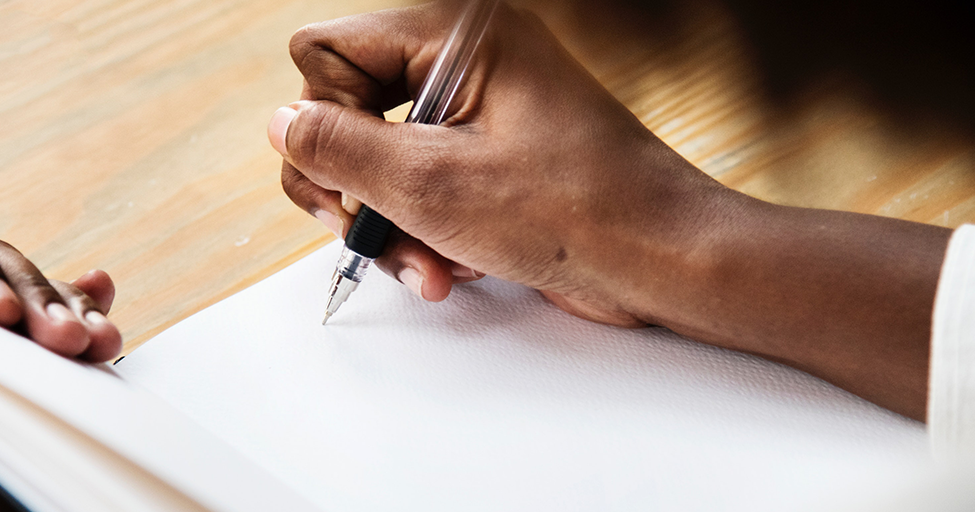 As part of the LIVE Master programme, the students are trained to effectively and independently conduct research, interpret results, and write research articles for publication. Here, you find samples of research projects conducted by LIVE students during their 6-month end-of-studies semester 4 internship giving rise to Master thesis and sometimes to publications in peer-reviewed journals.
During the semester 4 of the Erasmus LIVE programme, the students undergo a 6-month end-of-studies full-time internship where they carry out professional work. From this period, the Master students must write their Master thesis to report their research or other professional activities such as production, quality, management, etc, taking some distance to provide written analysis, meaningful discussion and insightful perspectives. Finally, they defend their Master thesis in front of a five-member professional jury. Overall, they hone their professional skills to integrate the world of vaccinology.  Master thesis can deal with different themes, according to the internship professional environment, such as:
Single-cell transcriptomics to explore the immune system in healthy and/or vaccinated animals
Computational investigation of the immunological landscape of SARS-CoV-2 intrahost mutations
Emerging Diseases and Epidemic Readiness: Understanding the Role of Vaccines and Vaccination
Natural antibody response against group B streptococcus in a cohort of non-pregnant women
High IL-13 serum levels among people with mild COVID-19 disease: laboratory and data analyses of a patient subgroup from the prospective, longitudinal predi-COVID cohort study in Luxembourg
Using Guthrie cards for a serosurveillance study of maternally-derived antibody against Group B Streptococcus (GBS)
The changing epidemiology of Tick-borne encephalitis (TBE) The serology of TBE: A critical analysis of available methods and their possible use as a correlate of protection
Public health and vaccine communication
Driving the Cultural Transformation of GSK Vaccines to Foster Portfolio Expansion in China
A Look at Covid-19 and Covid-19 Vaccine Information Dissemination and Understanding in Barcelona both in Schools and Amongst the General Public
Medical Science Liaison Support
Knowledge, attitude and perception to participation in vaccine clinical trials among French general population and specific subgroups (healthcare workers, elderly): evaluation and translation into an intervention to increase participation in vaccine preventive trials.
Achieving equitable vaccine access during pandemics - the road ahead after Covid-19
Assessing COVID-19 vaccine acceptability in the general public, especially adults and elderly, in Oman
Assessing knowledge and acceptability of COVID-19 vaccines among healthcare workers in Oman
Understanding the acceptability of vaccines and potential barriers to vaccination in general and specifically to HPV vaccines in the general population in Indonesia
Analysis of the design and implementation of a social and behavior change intervention for vaccine confidence
Towards a Universal Rhinovirus Vaccine: Characterisation of Antibody Responses Induced by Conserved Capsid Epitopes
In vitro and in vivo characterization of live YF17D-based Zika virus vaccine candidate
Immunological analysis of response generated from first-in-human transmission blocking malaria vaccine trial
Investigation of Non-Coding RNAs In Chronic Inflammatory Skin Diseasesdidate
Mechanisms of dendritic cell activation in health and disease
Preclinical analysis of the immune modulatory functions of an RNA-based adjuvant on primary human immune cells
Cell Biology and Vaccine Validation
Towards Structure-Guided Vaccine Design for Porcine Reproductive and Respiratory Syndrome: Isolation and Characterisation of Virus-Neutralising Monoclonal Antibodies
Ex-vivo characterization of therapeutic strategies to restore sepsis-induced T cell alterations
Developing a production process for a Phlebotomus papatasi-derived salivary protein suitable for a vaccine target antigen against Leishmaniasis
Testing interaction of a novel mucosal vaccine platform for SARS-Cov2 with human tonsil cells
Development of immunoassays for the evaluation of the immune response to an anti-alpha-synucleinvaccine in a Phase 2 clinical trial
Molecular and cellular biology
Establishment of an in vitro cytotoxicity assay
Investigating Immunometabolism From a Novel Point of View: Single Cell Metabolism
Host-parasite interactions, with special focus of the immunopathogenesis of neurotoxoplasmosis
Crosstalk between C-type lectin receptor MINCLE and cellular autophagy
Structural characterization of HIV Env in complex with a neutralising antibody
Autophagy modulation by Mycobacterium tuberculosis lipids
Construction of an Unmarked recombinant BCG expressing the LTAK63 adjuvant as tuberculosis vaccine
Utilising Whole Genome Sequencing and RNAseq of the Major Malaria Vector Species Complex to Design Diagnostics for Use in Endemic Settings
Single-cell transcriptomic characterization of the vaccine-induced temporal immune events associated with protection against African swine fever virus
Identifying links between metabolism and epigenetics in the context of cancer-associated myeloid cells
Determination of the in-vivo minimum selection concentration of ciprofloxacin and azithromycin for N. gonorrhoeae and N. subflava in the Galleria mellonella model
Identification of cytosolic or nuclear protein ligands of Mycobacterium tuberculosis lipids in macrophages
Elucidating the Role of p27 Specific Antibodies in Protective Immunity Against RSV Infection
Investigating the Interaction of HPV (Pseudo)Virions and Hpv-Specific Antibodies Using First-Void Urine as Liquid Biopsy
Understanding the Biology of Plasmodium in the Mosquito Vector of Malaria
Validation of circulatory biomarkers prevously identified in granuloma tissue of TB patients
Screening new virulence factors in Streptococcus pneumoniae by Crispr interference
Here are two master theses written by LIVE students Nicolás Gutiérrez Melo and Sergio Castillo:
Perception of Dengue and Acceptability of Dengue vaccine in University students
Simultaneous carriage of multiple serotypes of Streptococcus Group B: a systematic review
Optimization of methods in preparation for a human infection model for Group b Streptococcus (the TIMING study)
Non-specific Effects of vaccines illustrated through the BCG Example: From Observation to Demonstration
Tailoring mRNA vaccine to Balance innate/adaptive immune response
The lipid virulence factors of mycobacterium tuberculosis exert multi-layered control over autophagy-related pathways in infected human macrophages
Association of DNA-Methylation Profiles with Immune Responses Elicited in Breast Cancer Patients Immunized with a Carbohydrate-Mimicking Peptide: A Pilot Study
Bovine herpesvirus-4-vectored delivery of Nipah virus Glycoproteins enhances T cell Immunogenicity in pigs
Antibody responses to the RTS,S/ASO1E vaccine and plasmodium falciparum antigens after a booster dose within the phase 3 trial in Mozambique
Knowledge, Attitude, and Acceptability of COVID-19 Vaccine in Oman: A Cross-sectional Study
A scalable and reproducible manufacturing process for Phlebotomus papatasi salivary protein PpSP15, a vaccine candidate for leishmaniasis
Predictors of influenza severity among hospitalized adults with laboratory confirmed influenza: Analysis of nine influenza seasons from the Valencia region, Spain
The Changing Epidemio-logy of Tick-Borne Ence-phalitis (TBE)
Knowledge, Attitude and Acceptability of the Human Papilloma Virus Vaccine and Vaccination Among University Students in Indonesia
The formal ability of countries to deliver high-quality vaccination services: Introducing the Country Vaccination Score (CVS)
The role of antibodies in tuberculosis diagnosis, prophylaxis and therapy: a review from the ESGMYC study group
Towards the future exploration of mucosal mRNA vaccines against emerging viral diseases; lessons from existing next-generation mucosal vaccine strategies