Created in 2020 as reality project in the frame of the "Project Management" teaching unit during the M2-S3 of the LIVE Master, the International Vaccinologist Alumni Association (IVAA) developed into a community with regular events organized for the members. The association welcomes members among LIVE Master alumni, current LIVE Master students, but also lecturers and partners of the program. IVAA encourages its members to connect and exchange ideas and opportunities within the network. IVAA identifies the following objectives: to represent the LIVE Master Alumni, and create an active network of alumni, current students, teachers and partners; to exchange information, ideas & vaccine-related news through social media platforms; to communicate job and PhD/Postdoc offers received from our network; to recognize and promote the achievements of alumni and students in the scientific community; to organize event for the members and to disseminate information about external congresses and scientific meetings. IVAA was imagined on December 12th, 2018 by students from the Pasteur (2017-2019) and Montagu (2018-2020) promotion and officially registered in Lyon, France, on 1st January, 2020. Today IVAA is managed by a dynamic group of volunteers from different (current and past) promotions of the LIVE Master.
Erasmus Mundus Association (EMA) is an association for all students and graduates of Erasmus Mundus Master and Doctoral Programmes. The association offers an international professional and personal network for Erasmus Mundus students and graduates and provides a channel of communication for students, alumni, universities and the European Commission.
The current programme representative of the LIVE at EMA is Josselyn from the Gilbert promotion (2021-2023). The former LIVE representatives at EMA were Reagan (Hilleman Prom) from 2019, Nayab (Jenner Prom) from 2018 and Peter (Jenner Prom) from 2016. Reagan (Hilleman Prom) is also still involved at EMA as the Country Representative for Zimbabwe.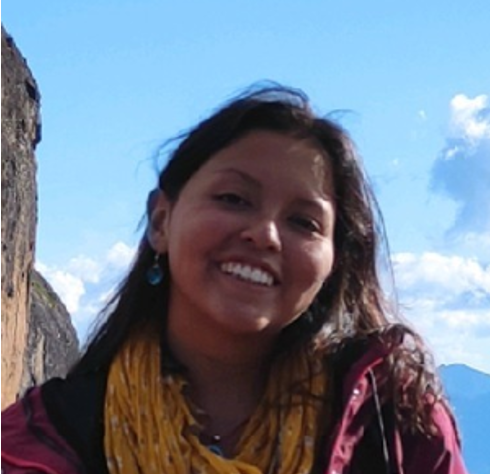 Josselyn holds the EMJM LIVE and a MSc. degree in Biochemistry, Molecular Biology and Biomedecine from the University of Barcelona. Apart from her passion for science, she is passionate about networking, community engagement and development activities such as helping young aspirants remain positive and achieve their dreams.
Josselyn Yaguana
Programme representative